Next Event: Work In Progress Show on 12th September 2017
We will screen a selection of works in progress and recently completed films by members of London Animation Club. More information to follow.
A Write Up of our Max Hattler Event On 1st August 2017
About London Animation Club
London Animation Club is a monthly soiree for animators and people interested in animation. It was founded and is curated by London-based animator Martin Pickles. The club is totally informal, has no entrance fee and everyone is welcome. It usually takes place on the first Tuesday of the month.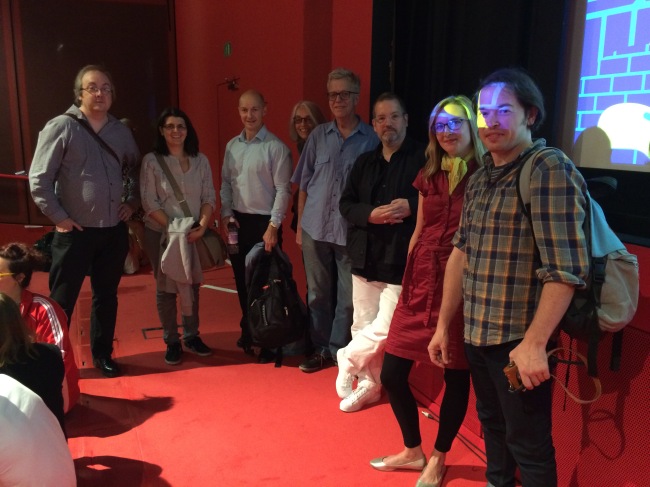 LACers Martin Pickles, Una Marzorati, Philip Green, Rosemary Norman, Stuart Pound, Steven Ball, Kate Jessop and Ben Fox at the Turbine Festival, Tate Modern, 25th July 2015. Photo by Esther Johnson.
Our Venue
The Green Man Public House
36, Riding House St
London
W1W 7ES
We start at 7.30pm.
Nearest tubes: Goodge Street, Oxford Circus and Tottenham Court Road.