OTHER STUFF
One Minute Hulls, Artists' Moving Image Festival, 2015
I am also curating a programme of animations called Am1nation for the One Minute Hull Artists' Moving Image Festival on 6th November 2015. The majority of the films are by regular members or guest speakers at London Animation Club.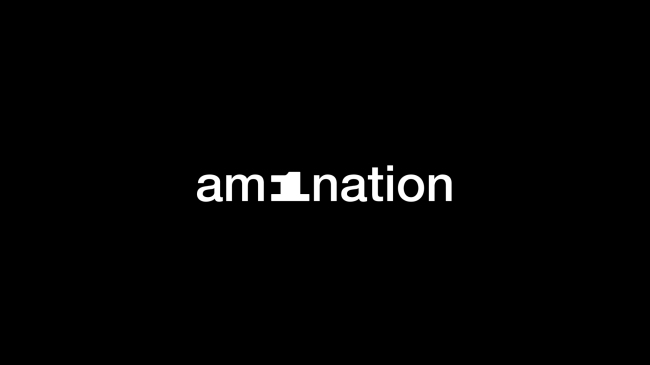 Am1nation logo design by Mike Swift
London Animation Club Does Exquisite Corpses, 2013
In 2013 London Animation Club produced a group film, an animated version of the old Surrealist game of the same name. Each contributor made a four-second animation, making sure that the last frame of their animation becomes the first frame of the next contributor's. The rules were set by Emma Calder, who also designed the title sequence.
This is the result.
(2013, 1'45", HD, Animation)
Animated by
KARL CRESSER (Eric Hobsbawn)
PHILIP GREEN (A Fox)
SARAH VINCENT (Boris Johnson)
BIANCA ANSEMS (Oliver Twist)
JANE GOLUBEVA (Wiley Coyote)
PATRICK KODUAH (Joan Of Arc)
SHEILA JACKSON (Ananse The Spider)
BUNNY SCHENDLER (Andrew Lloyd Webber)
LESLEY BUSHELL (Jaws)
DENNIS SISTERSON (Napoleon)
STUART POUND (Neil Armstrong)
BEN FOX (Cheeta)
ROB MUNDAY & VICKY DALE (A Sloth)
UNA MARZORATI (Emmeline Pankhurst)
KATE JESSOP (Isembard Kingdom Brunel)
HOWARD DAVIES (Herne The Hunter)
Title Sequence
EMMA CALDER
Music Composed by
COCO CRIPPS
Rules set by
EMMA CALDER
Produced by
MARTIN PICKLES
Directed by
LONDON ANIMATION CLUB
London Animation Club in Hong Kong, 2013

The London Animation Club loop at the Excelsior. Photo by Jonathan Baker.

In 2013 London Animation Club (LAC) was commissioned to produced a one-hour programme of outstanding animations for Hong Kong Contemporary 13 (HKC13), an annual international art fair at the Excelsior Hotel in Hong Kong, from 24th to 27th May 2013. The programme features work by seventeen of the club's core members and is the club's first screening outside London.

For details of Hong Kong Contemporary 13, please visit: hkc.com.co/

LONDON ANIMATION CLUB AT HKC13: RUNNING ORDER

01. Exquisite Corpses (a group project by London Animation Club, 2013, 1 min 45 sec)
website: londonanimationclub.com

02. Bar Code Inventor Checks Out (by Philip Green, 2013, 20 sec)
website: cartoonwarp.com

03. Daugavpils (by Una Marzorati, 2012, 3 min)
website: unamarzorati.blogspot.co.uk/

04. Lover (by Bunny Schendler, 2005, 3 min)
website: http://bunnyschendler.blogspot.co.uk/p/films_2.html

05. Random Person in No Bag (by Emma Calder, 2012, 1 min)
website: pearlyoyster.com

06. Mother's Song (by Linda McCarthy, 2012, 4 min)
website: tinyelephants.co.uk

07. Random Person in Quantum Cloud (by Emma Calder, 2012, 1 min)
website: pearlyoyster.com

08. Kaleidoscopics (by Stuart Pound, 2001, 3 min)
website: stuartpound.info

09. Sense Of Place (by Joshua Kahan, 2009, 30 sec)
website: joshuakahan.co.uk/

10. Music Box (by Stuart Pound, 2010, 1 min)
website: stuartpound.info

11. Apodemy (by Katerina Athanasopoulou, 2012, 5 min 13 sec)
website: kineticat.co.uk

12. Green Water Dragon (by Stuart Pound, 2010, 1 min)
website: stuartpound.info

13. Hill Film (by Benjamin Fox, 2013, 2 min)
website: vimeo.com/clutterfox

14. The Commuter (by Martin Pickles, 2003, 1 min 30 sec)
website: gmfilm.co.uk

15. The Seven Ages Of Debt (by Sheila Jackson and John Fryer, 2012, 3 min)
website: political-art.co.uk

16. Sam's Spam (by Dennis Sisterson, 2007, 2 min 45 sec)
website: sisterson.co.uk

17. Awesome (by Philip Green, 2013, 1 min)
website: cartoonwarp.com

18. The Nettle (by Gareth Morinan, 2013, 3 min)
website: gmorinan.com/

19. Grandma's Bog (by Philip Green, 2006, 4 min)
website: cartoonwarp.com

20. Dear Foreigner (by Kate Jessop, 2010, 5 min)
website: katejessop.co.uk

21. Act Of Terror (by Gemma Atkinson; animated by Una Marzorati, 2013, 7 min 15 sec)
website: fatratfilms.co.uk

22. Teddy Goldblatt (by Rob Munday, 2010, 9 min 34 sec)
website: vimeo.com/robmunday

Running time: 65 minutes approximately
Thanks to Jonathan Baker and Roger Lin
Curated by Martin Pickles