Next Event: Nancy and Nik Phelps
Live from Belgium
Friday 17th September 2021, 7pm BST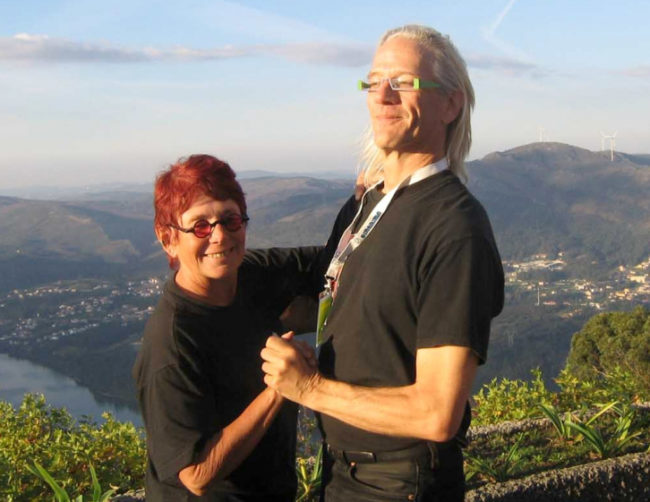 Animation Journalist and historian Nancy Denney-Phelps and composer/musician Nik Phelps live in Gent, Belgium. Nancy writes extensively about European animation festivals, has sat on numerous juries, and is the pitching coach at ANIMART in Łódź, Poland. Nik created the music for the television series Felix the Cat as well as for numerous animated films and appears playing on numerous Tom Waits' albums.
Welcome to London Animation Club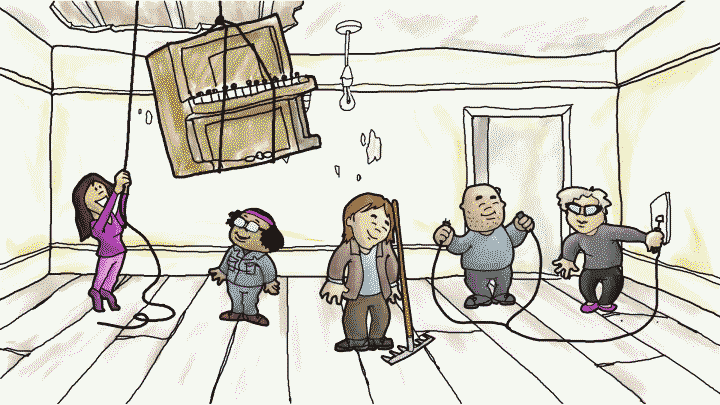 London Animation Club as visualised by Dennis Sisterson. Left to right: Francesca Pich, Catherina Rowland, Mal Hartley, Tom Lowe and Emma Calder.
Philosophy:
"I think it's very essential that artists meet other artists… and we can have a good moan together."
– Bob Godfrey, 2006
London Animation Club used to be a monthly soiree for animators and people interested in animation but is now generally an online broadcast through YouTube, but still features live interviews with invited guests who screen their work. To keep the social side also going, we have introduced occasional Zoom parties.
London Animation Club was founded and is curated by London-based animator Martin Pickles.
Contact Martin at gmfilm @ hotmail . com
Some London Animation Club links: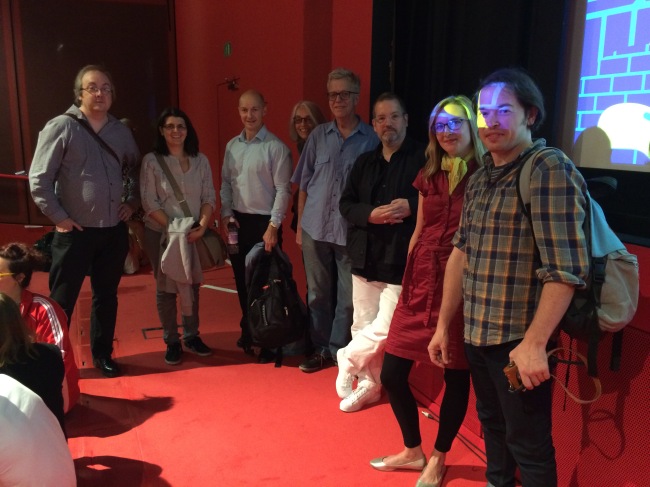 LACers Martin Pickles, Una Marzorati, Philip Green, Rosemary Norman, Stuart Pound, Steven Ball, Kate Jessop and Ben Fox at the Turbine Festival, Tate Modern, 25th July 2015. Photo by Esther Johnson.