LACTV
We have started doing live transmissions from the events, with the first going out on 2nd May. Visit our LACTV Facebook page for more information and to see recordings of the broadcasts.
Next Event:
Marie Paccou at London Animation Club, 4th July 2017
I am delighted to report that our next guest is animator Marie Paccou who will be coming all the way from France to see us. Marie specialises in hand drawn and painted animation and has been dazzling us with regular posts in her flip book series.
Read more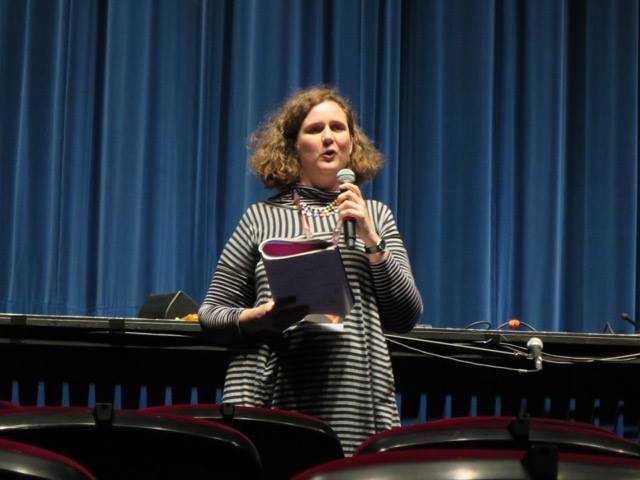 The event takes place at the Green Man W1, 36 Riding House Street, W1W 7EP near Goodge Street from 7.30 pm.
About London Animation Club
London Animation Club is a monthly soiree for animators and people interested in animation. It was founded and is curated by London-based animator Martin Pickles. The club is totally informal, has no entrance fee and everyone is welcome. It usually takes place on the first Tuesday of the month.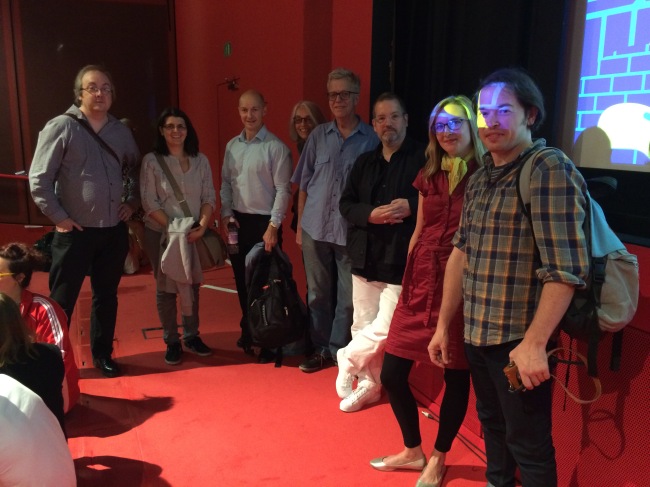 LACers Martin Pickles, Una Marzorati, Philip Green, Rosemary Norman, Stuart Pound, Steven Ball, Kate Jessop and Ben Fox at the Turbine Festival, Tate Modern, 25th July 2015. Photo by Esther Johnson.
Our Venue
The Green Man Public House
36, Riding House St
London
W1W 7ES
We start at 7.30pm.
Nearest tubes: Goodge Street, Oxford Circus and Tottenham Court Road.