Animated Collaborations, 2nd May 2017
A screening of three animated collaborations by Bunny Schendler and Sheena Joughin, Will Bishop-Stephens and Chris Wales and Emma Calder and Richard Wright. The different pairs of filmmakers discussed their various approaches. Tom Lowe also organised our very first London Animation Club live broadcast, LACTV, which was watched by longterm LAC member Dennis Sisterson in Northumberland.
Men Talk About Mother (UK, 2016, 7min 30secs)
Director: Bunny Schendler
Writer: Sheena Joughin
Three sons reflect on the life and death of their mothers in this short animated documentary.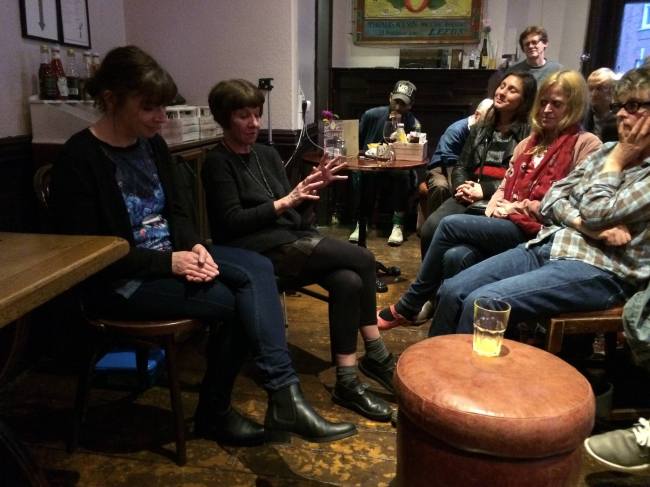 Bunny Schendler and Sheena Joughin
Two Films About Loneliness (UK, 2014, 6 min)
Directors: Will Bishop-Stephens, Christopher Eales
Split-screen, bilingual stop-motion film, in which two neighbours turn to technology in their search for companionship and acceptance.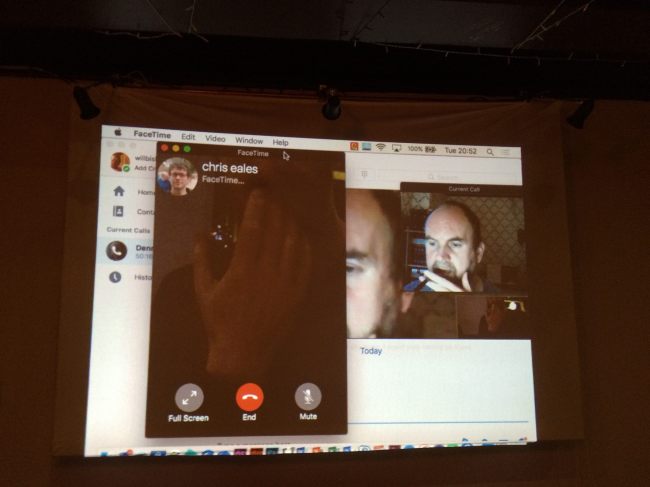 Co-director Chris Eales joined us on Skype, while Dennis Sisterson watched us on LACTV.
Everyone is Waiting for Something to Happen (UK, 2014, 8 min)
Subject and Facebook poster: Richard Right
Richard had an annoying social media persona. Then he vanished.