Previous Event                                                            Subsequent Event
 Marie Paccou at London Animation Club, 4th July 2017
Marie Paccou during her Painting In Light workshop
The completed animation
I was first introduced to French animator Marie Paccou in 2014 by Emma Calder on Facebook and have maintained a an on-off correspondence with her ever since. I was delighted when her visit to the London College of Communication coincided with the date of our July event. Marie specialises in hand drawn and painted animation and has been dazzling us with regular posts in her flip book series: https://www.facebook.com/FlippedBOOKS/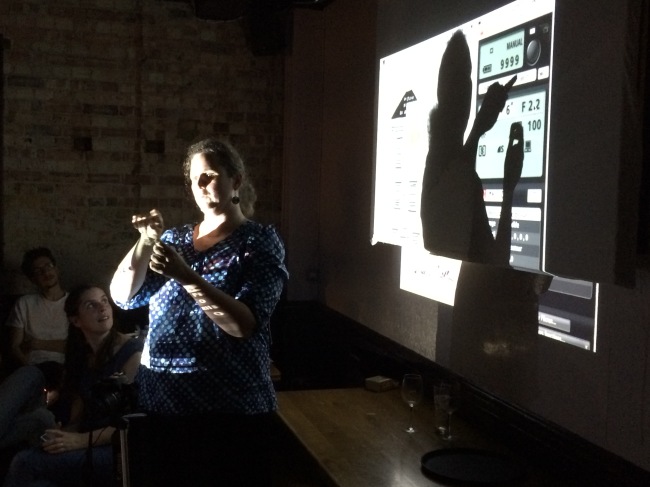 First of all she screened her films and Un jour (1997) Quand tu dors (1998), – two films she made at the Royal College of Art, Moi, l'autre (2000), Jardin (2002), Hubert l'Homme aux bonbons (2009), Pas Beau (2013) and Les Spectateurs (2014).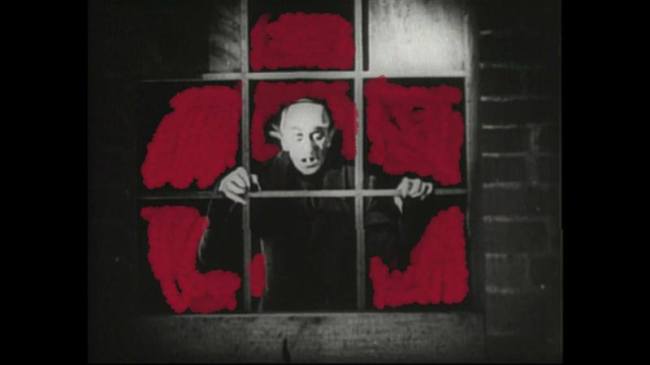 Pas Beau (2013)
Marie closed the evening with a light painting workshop. She got all the audience to draw in the air around them with torches while she photographed us in a slow pan with six second exposures. When she played back the finished animation on the screen, the effect was stunning and we could even see Bunny Schendler's silhouette where we had all drawn around her. This was pure, improvised animation!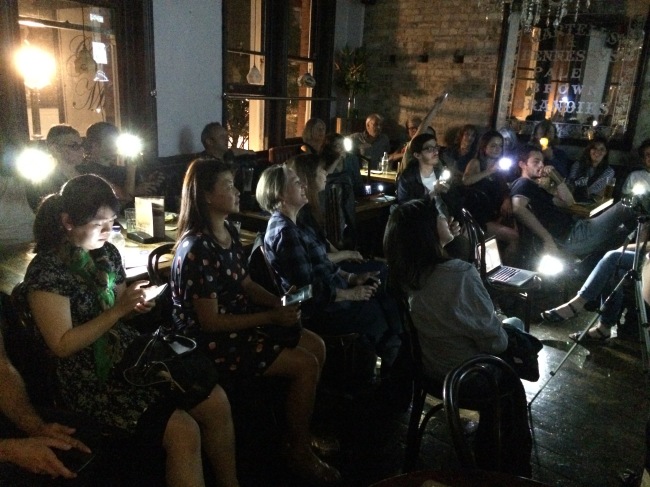 Biography
Born in 1974 in Dakar, Marie Paccou was 15 when she discovered animation in a small festival near Montpellier. As student in ENSAD (Paris), she directed her first short film, "Un Jour", which won many awrds around the world, including the European Academy Award for Short Film in 1998.
She graduated from the RCA in London in 2000, where she directed "When you're asleep" and "Me, the other". Since, she's established in Auvergne, close to Clermont-Ferrand, where she directed two short films ("Le jardin" and "Hubert, l'homme aux bonbons"), worked on the opening of an animation school in Cournon and started a small film festival in her village through la Maison aux Mille Images. After writing a short with Hélène Marchal, unfortunately abandoned due to the bankrupt of Les Trois Ours, she turned to shorter and experimental projects.
See more at mariepaccou.com
Ruth Lingford also joined us in the second half with a screening of a work in progress, her film based upon dreams about Donald Trump.