Max Hattler, 1st August 2017
We were delighted to welcome back Max Hattler, who had done his penultimate UK screening before moving to Hong Kong when he visited us back in 2014 (of which, more here). This time he was fresh from the airport and back in the UK via a stay in Germany.
Here is an extract of his talk in which he introduces his film Collision (2005).
Setlist
He showed us four of early pieces to show the context of the work he has produced since his move:
1. Collision (2005)
2. Stop the Show (2013)
3. Heaven and Hell (2010)
Katerina Athanasoulou observed that his new role as Assistant Professor at School of Creative Media, City University of Hong Kong is like that Renaissance Studio Master, whose students contribute to the overall artworks of which he is the author. He described his working method as a kind of dialogue with his students, sending work back and forth between them, with Max as the overall director.
The new works he showed were:
4. Five (directed by Max Hattler, co-directed with Team Five, 2017, excerpts) – no video available: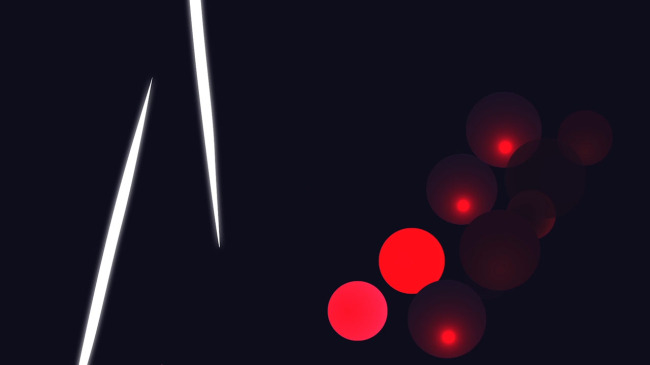 5. Divisional Articulations (2017)
6. Well (2017, preview version) – no video available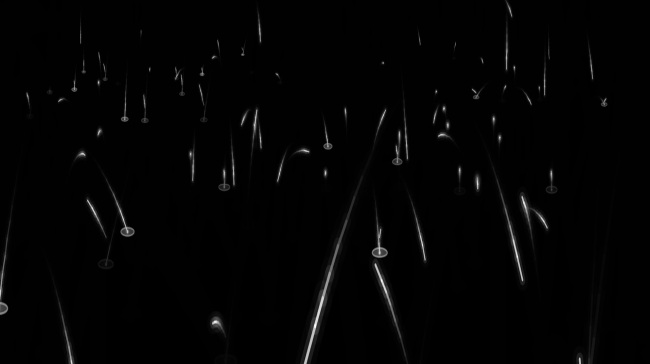 His final piece is a new work which explores binocular rivalry:
7. III=III (2016) – no video available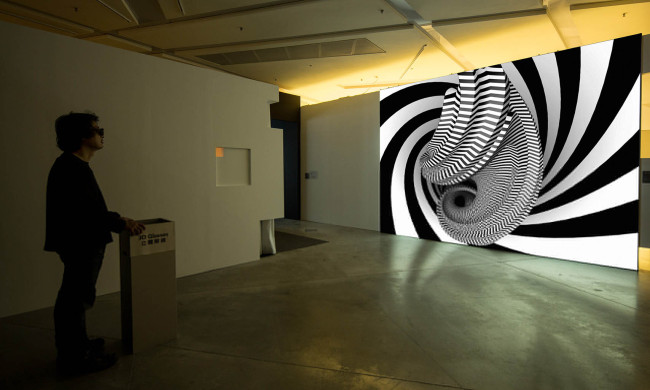 He closed by describing his interest in producing an abstract feature film and the relationship between abstract animation and narrative.
It was a most informal and relaxed evening. Many thanks to Max.
Max's Bio and Resume
Dr Max Hattler is a media artist working primarily with animation and audiovisual performance. His work explores the relationships between abstraction and figuration, aesthetics and politics, sound and image, precision and improvisation. His short films and video installations have been presented internationally at museums and galleries such as Zhou B Art Center Chicago (2015), Museum of Contemporary Art Zagreb (2015), Tate Britain (2014), MOCA Taipei (2010, 2011) and Museo de Bellas Artes Caracas (2014). Awards include Cannes Lions (2013), Visual Music Awards (2010, 2011, 2014), Bradford Animation Festival (2014) and London International Animation Festival (2008). He has performed live around the world, including Seoul Museum of Art (2015), Reykjavik Visual Music (2014), Re-New Festival Copenhagen (2013), Playgrounds Festival (2013) and the European Media Art Festival (2012).
Prior to joining the School of Creative Media, Hattler was a Lecturer at Goldsmiths, University of London (2006-2014) and a Visiting Lecturer at the Royal College of Art (2012-2014). He has given workshops at the California Institute of the Arts (2011, 2014), Sint Lucas Antwerpen (2014), Geneva University of Art and Design (2013), Museum of Image and Sound Sao Paulo (2010) and other institutions. Hattler is working on new single and multichannel videos. His current research focuses on the potential of the abstracted moving image as a space of alternate ordering through which to challenge and rethink power relations