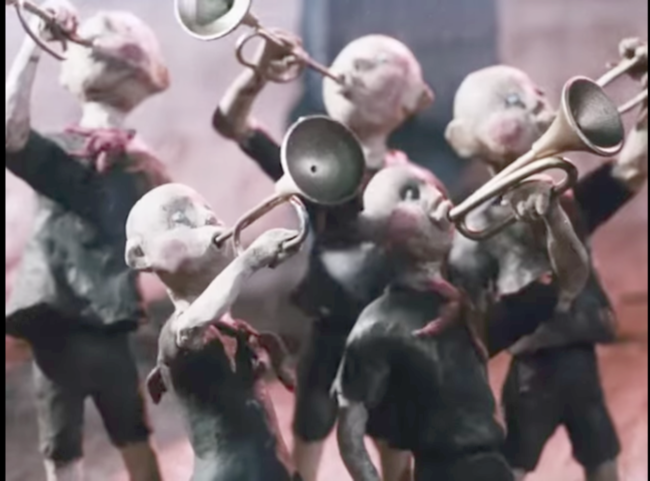 PERILS OF PERESTROIKA PART 2:
Animated video from Soviet Union 1985-1991
Online event via Zoom, 19th July 2021
Riitta Hakkarainen and Jude Cowan Montague returned as guest curators and presenters of this event, the second in a series. We were joined by special guest Andrei Svislotski live from California.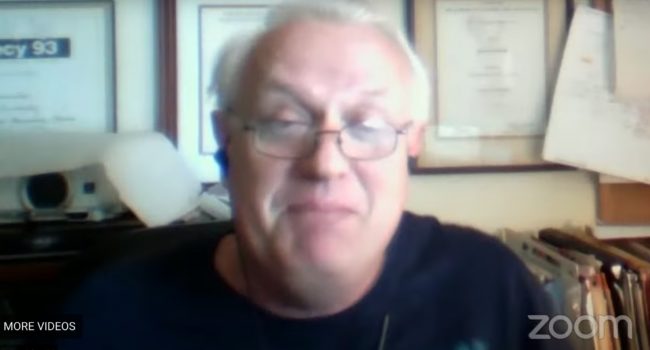 Here is a recording of the live stream:
SCREENING PROGRAMME
Hypnerotomachia (1992) directed by Andrei Svislotski, Pilot Studio
Hypnerotomachia 'Fight of Love in Dream' is loosely based on an allegorical renaissance novel Hypnerotomachia Poliphilii, where Poliphilo pursues his love, Polia, through a dream landscape. This surreal animation is a tangle of interpenetrating fantasies of a sleeping man and a woman.
2. The Story About Matvey Kuzmich (1990) directed by Olga Rozovskaya, Soyustelefilm
Subtitled by Riitta Hakkarainen
A visceral clay animation about a day in a a kolhoz – a collective farm in the Soviet Union – both ordinary and exotic. An absurd parody on films of soviet worker heroism happening in a muddy backwater of Soviet Russia, with guests that include an elephant and a TV crew. An immersive piece in which the audio is an important part of the experience.
3. Midnight Games (1991) directed by Rinat Gazizov, Pilot Studio
An imagining might be happening at night while we sleep. The frivolous drawing style adds to the uncanny fast paced action. Surreal, witty transformations to music.
4. Breakfast on the Grass (1987) directed by Priit Pärn, Tallinnfilm
Four overlapping stories of people struggling in Soviet everyday life with poverty, corruption and shortages and the ways they try to overcome their difficulties. This extraordinary animation was only possible in the retracting of communist enforcement of social rules during the perestroika and was made in Estonia. It's a critique of both capitalism and communist society, with satire of both sides of the iron curtain, its unique style inspired other animators working in Perestroika times.
Priit Pärn also recorded a special introduction for his his film. Many thanks to him and to Olga Pärn for recording it.