Peter Millard, 7th June 2016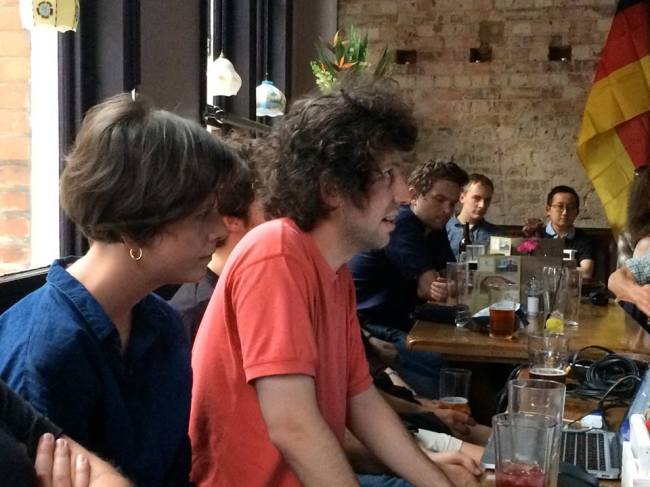 Peter describes himself thus:
"Peter Millard is a person that draws and paints animated short films self funded by himself. His surreal and colourful films have gone on to be screened all over the world at various film festivals and gallery's which have included several retrospectives and workshops."
What is conspicuous about his work is that it is both comic AND experimental, chaotic AND structured. Whilst stylistically you can his development, his talent as a filmmaker seems to have come to life fully formed. Even in his earliest films, his irrepressible sense of humour and loose, stripped down drawing style and use of his own voice for sound effects are all there.
He described how he is able to work entirely independently of commercial animation and to make exactly the films he wants to make without the need to impress outside parties. He also told us the exact contribution a broken firedoor had made to British animation.
All this made for a hugely entertaining and thought-provoking evening. The room was packed (nearly fifty people attended in a room that can only fit forty) and Peter brought a large number of friends and admirers with him.
I first saw Peter's work about a year ago thanks to Edwin Rostron, when he came to talk at London Animation CLub back in April 2015. Another speaker, Jane Cheadle, described his comic masterpiece Fruit Fruit as he favourite animation.
Whilst Peter is a regular at animation festivals and more august screening events, this was the first time he had presented all his and this offered him – and us – to see how it all fit together.