Ruth Lingford, 6th January 2020
Exactly six years almost to the day since she first visited us, Ruth Lingford returned to London Animation Club. As Senior Lecturer and Director of Undergraduate Studies in Animation at Harvard University, she began with a short history of animation at Harvard, both work produced historically and while she was a tutor on the course. We were delighted to be joined also by Caroline Leaf, the maker of the first film. In the second half, Ruth screened The Girl In Question, a seventeen-minute work in progress and asked for feedback from the audience.
Ruth's Biography (taken from the Animafest Zagreb website):
Born in London in 1953, Ruth Lingford has been making short animated films since studying fine art and art history at Middlesex (1987–1990) and animation at MA level at the Royal College of Art (1990–92). Her films, including Death And The Mother and Pleasures Of War have been broadcast by Channel 4 in the UK, and have won many awards all over the world. She has taught in the MA animation programs at the Royal College of Art and at the National Film and Television School. Her films are made using 2D digital techniques, often combining drawing and treated live footage. She is known for making "feelbad films" which use the seductive medium of animation to draw the audience in and take them to uncomfortable places. She has worked on short films, documentaries, live theatre and music videos. In summer 2017, she completed Trump Dreams, a short film based on dreams about Donald Trump collected from 2016-2017. A longer film, The Girl in Question, is nearing completion. Since 2005, she has been teaching at Harvard University, where she is Senior Lecturer in Animation.
Animation At Harvard
1. Sand Or Peter And The Wolf by Caroline Leaf (1968)
http://www.carolineleaf.com/sand_or_peter_and_the_wolf.php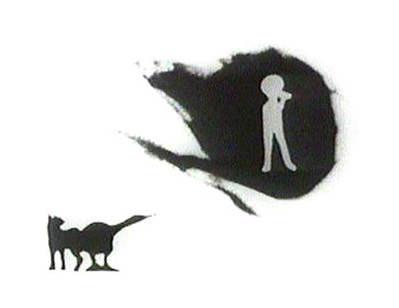 2. Asparagus (excerpt) by Suzan Pitt (1979)
3. Nibbles (excerpt) by Chris Hinton (2003)
Nominated for an Academy Award for Best Animated Short Film
4. Token Hunchback by Timothy Reckard (2009)
5. Cylinder by Bogdan Bintu (2013)
6. The Hedgehog Dilemma by Devon Guinn (2017)
8. Pidge by Renee Khan (2017)
9. Chicken by Emma Li (2020)