LONDON ANIMATION CLUB RETURNED – WITH SPECIAL GUEST STEVE ROBERTS
On Monday 11th October we mixed a live event with a simultaneous Zoom transmission. Nancy Denney-Phelps joined us from Ghent, Dennis Sisterson from Northumberland, Tom Lowe from Tumbridge Wells and someone else from Texas.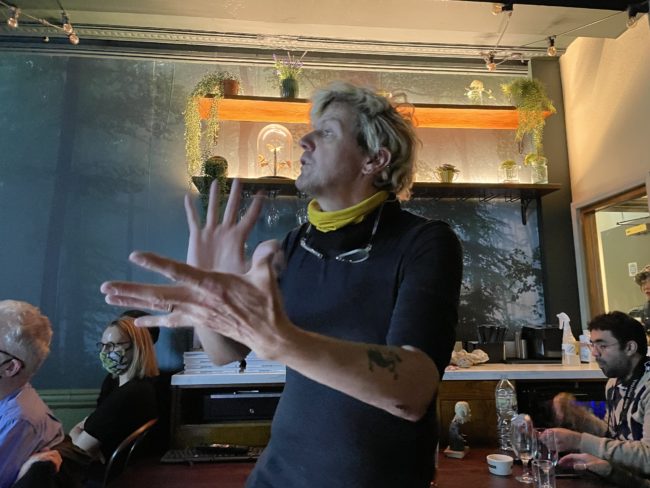 Steve performed a career retrospective, from his first film at age 14 through his career in advertising, at the Bob Godfrey studio and even a stint for Disney, and closing with his most recent work in stop-motion.
Steve has been a regular supporter of London Animation Club and even extolled its virtues as a live event. The evening closed with a special signing of his new book Animation Techniques.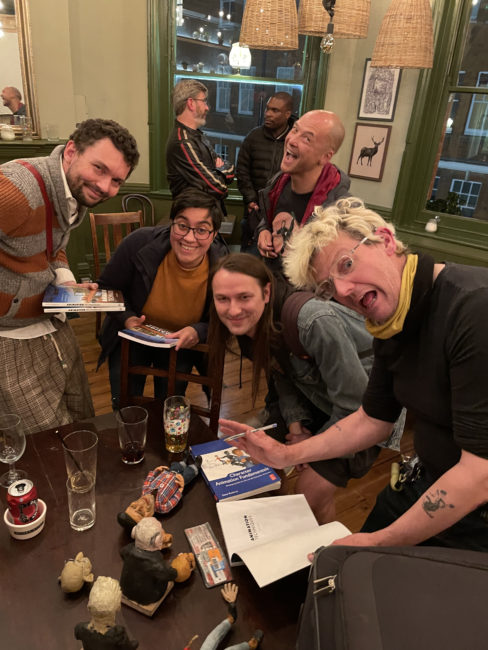 We decided to keep the online element of London Animation club. We had two projectors running simultaneously, in one window the films Steve was showing, in the other our simultaneous Zoom transmission. Suddenly someone appeared in our Zoom window, apparently showing our event to her students in a lecture theatre somewhere else in the world (someone said Austin, Texas). Suddenly Steve was projected onto a wall onto a wall who knows where. It looked amazing!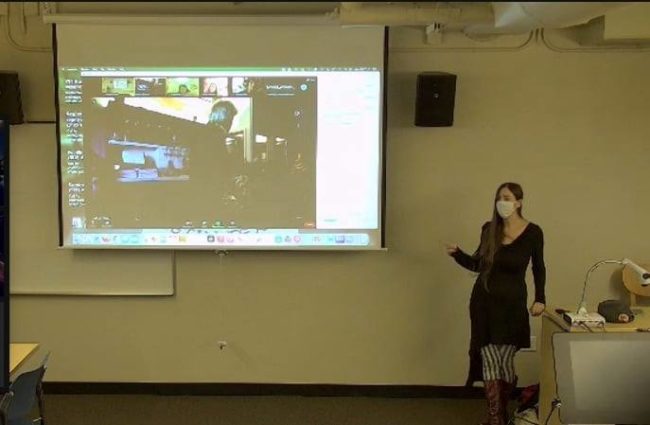 VIDEOS OF THE EVENING
Part 1
Part 2
Part 2 recorded live on Zoom
ABOUT STEVE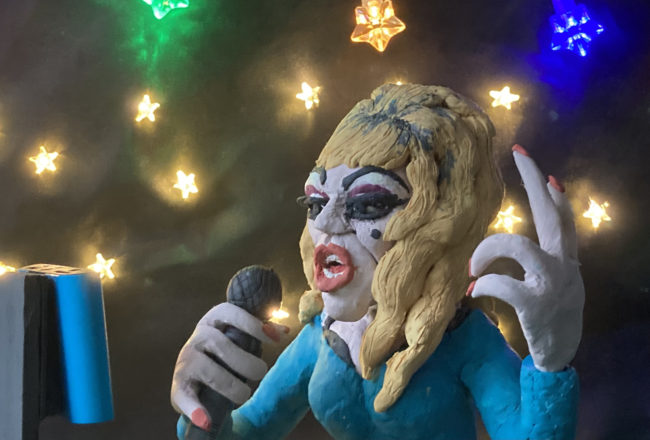 Steve Roberts has been working in the animation industry for almost 40 years. In that time he has proved that a lack of talent, no filmic sense and a scant disregard of normal social conventions is no bar to having a successful career in the animation industry.
He has worked as a cel painter, tracer, inbetweener, assistant animator, animator, animation director, animation scriptwriter, author and animation teacher, without anybody ever realising just how bad he is.
He feels, for this fact alone, that he is an inspiration to new animators everywhere.
His films have been screened at festivals all over the world (but none of the decent ones)!
He has won awards for his films (which he is highly embarrassed about).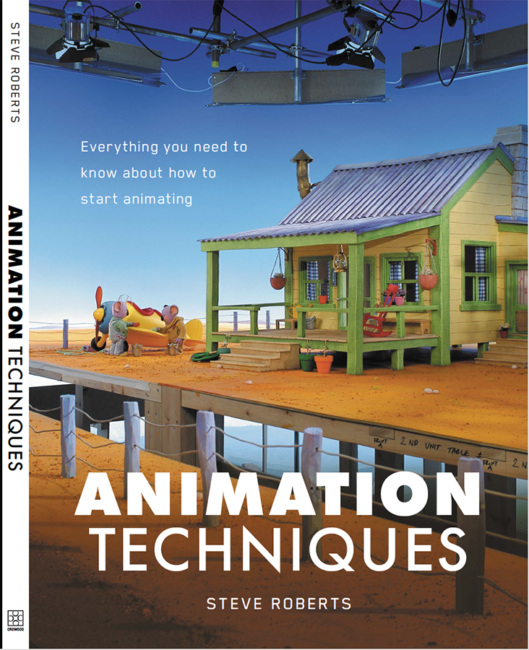 He is also not too ashamed to turn an evening at the London Animation Club into a blatant plug for the new book he has coming out!