New Work and Work In Progress, 12th September 2017
 Many thanks to everyone who attended and showed work at our Work In Progress and New Work group screening at London Animation Club on Tuesday. Especial thanks to Kate Jessop whose original idea this group screening was.
A screenshot of Jonathan Hodgson's film Hard To Say Goodbye
As many of the films were previews as well as work in progress, I won't be giving the titles for all of them. The event was one of our best-ever attended, with an audience of 45 (full capacity). Our guests in screening order were
Lizzy Hobbs (work in progress)
Kate Jessop (Tales From Pussy Willow – work in progress)
Emma Calder (Skateboard Heaven – animation tests)
Tony Comley (work in progress)
Steve Roberts (JK Starley: The Man Who Put The World On Wheels)
Alex Widdowson (Critical Living)
Ben Fox (Cold Spell – Work In Progress)
Rob Munday (Rome In Fragments)
Jonathan Hodgson (Birmingham and Hard To Say Goodbye)
Philip Sanderson (Tracking)
Larry Ruppel (Christmas Projection)
Stuart Pound
Tim Hope (a new episode of Tired Parents)
Here is a short clip of Rob Munday talking about his film Rome In Fragments and Jonathan Hodgson introducing his films Birmingham and Hard To Say Goodbye (filmed by Martin Pickles).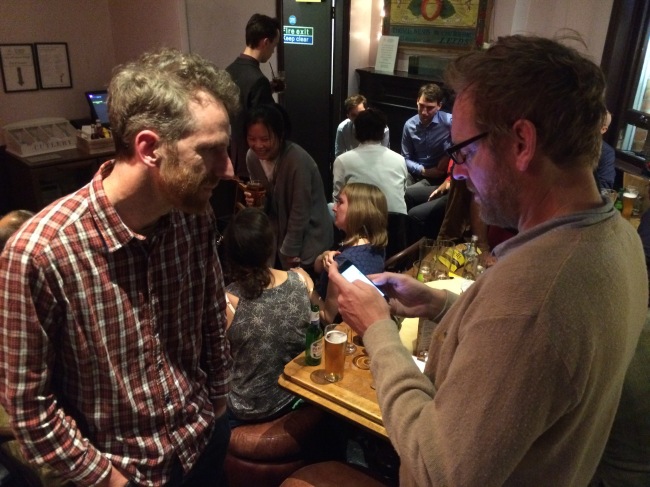 Will Bishop-Stephens and Tim Hope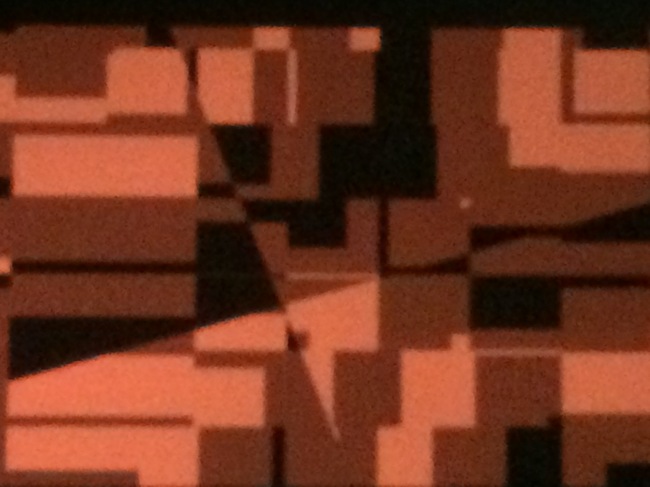 Philip Sanderson's Tracking